Southern California Markets Served
Affordable Drain & Pipeline Services serves various segments of the marketplace in most of San Diego County.
Property Managers
Affordable Drain & Pipeline Services works with most of the region's top property management firms to maintain and improve their valuable underground assets. By adopting a preventative maintenance program and schedule, our teams can assist you in preventing costly repairs and avoid disruption of service to your tenants.
Municipal Agencies
Affordable Drain & Pipeline Services provides CCTV inspection, evaluation and cleaning services to municipal agencies responsible for the maintenance and rehabilitation of water, wastewater and storm water pipeline systems throughout the San Diego area and other portions of Southern California.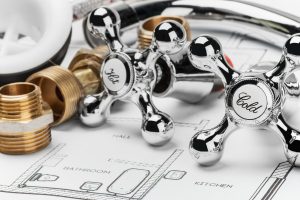 Hospitals and Care Facilities
Health care and long-term residence facilities understand the importance of maintaining wastewater and water lines. Both of these systems are critical to the health, safety and care of patients, staff and the community. Affordable Drain & Pipeline Services provides timely, customer sensitive service to these vital community organizations.
Restaurants
Routine cleaning and inspection of service lines and grease traps helps keep your establishment clean, reduces odors and helps prevent unwanted backups or spills that can negatively impact business. Affordable Drain Service's specialists can develop a scheduled maintenance program for your business so you can concentrate on other important matters—customers.
Residential & Small Commercial Property Owners
Your home or income producing property is one of your largest investments. Protect it by routinely inspecting, cleaning and maintaining your sewer and drain lines. Affordable Drain Service crews can effectively clean, assess and create a plan of action for property owners, all with little to no disruption of service or inconvenience.'
Public School Districts
A safe, clean environment for San Diego's children is priority one and that is why school districts throughout the area count on Affordable Drain & Pipeline Services to provide them with fast, affordable and reliable maintenance service for their numerous facilities.
Building Contractors
Affordable Drain Service is the service provider contractors trust when they need expert, quality service for drain cleaning, inspection and solutions for their development projects. We provide service for newly developed as well as existing projects.